DataFam Roundup: October 4 - October 8, 2021
Dig into the latest DataFam Roundup—a weekly blog that brings together community content all in one post. As always, we invite you to send us your content—and the DataFam content from your peers that have inspired you! Find the content submission form here.
DataFam content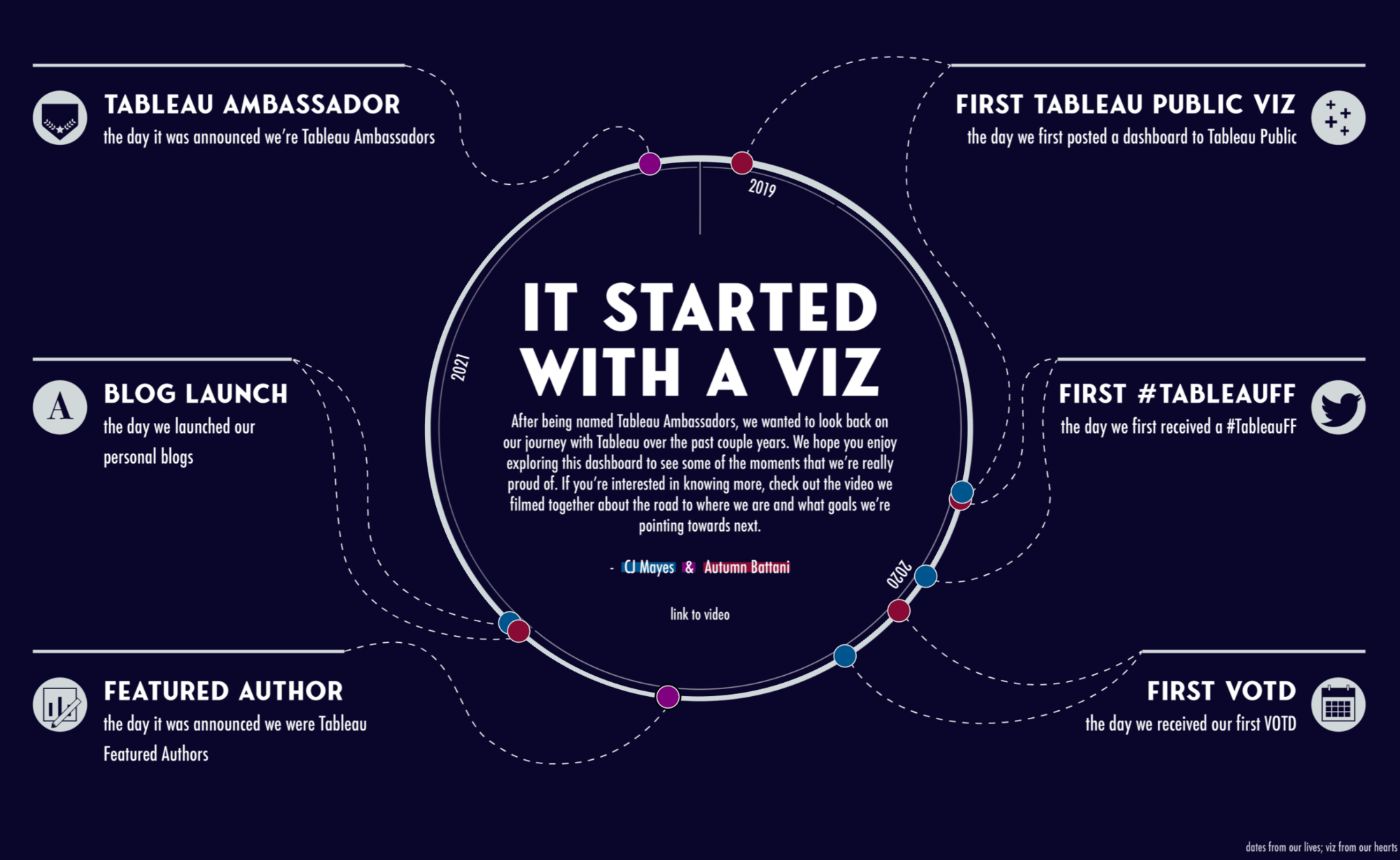 ​
Autumn Battani, Make It Make Sense: Radial Timeline Template
Dive into content created by the Tableau Community:
Upcoming events and community participation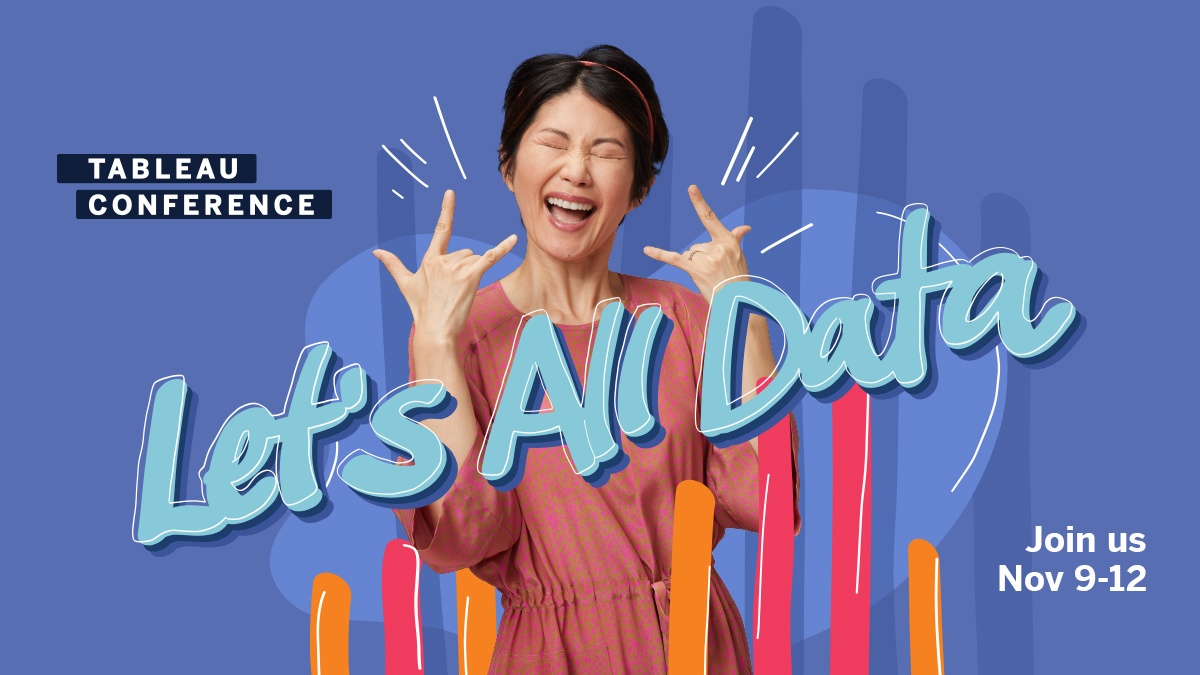 ​
Tableau Conference Register Today!
Tableau Conference: Join Tableau and the world's largest data community online for three days of learning, connection, and inspiration. Register Today!
Iron Viz, the world's largest virtual data visualization competition—ignites and showcases the power of the Tableau Community, giving you the opportunity to interact with data rockstars worldwide. Three finalists will advance to the 2021 Iron Viz Championship this November at Tableau Conference.
#Viz4Climate Action Viz Challenge - Participate by October 10th! #TheSDGVizProject is thrilled to team up with Tableau for the #Viz4ClimateChange challenge leading up to the #COP26 UN Climate Conference. Submit your climate related vizzes by October 10th for a chance to win one of three $100 gift cards to the Tableau Store, and to be featured on Tableau Public! Vizzes will be judged by Andy Cotgreave (Tableau) and Clayton Aldern, data journalist at Grist. Click the link for challenge guidelines.
The 2021 Vizzies Award Nominations The Tableau World Podcast loves to recognize the awesomeness of the Tableau community, beyond those who have been recognized by Tableau as Zen Masters (including the HOF TZM). So without further ado, we present the 7th Annual Vizzies. Nominations are open through October 31st.
Tableau's Pre-Release and User Research Community Welcome to our new Pre-Release and User Research Community! This new website enables us to make early software and other feedback opportunities more accessible to you and in turn makes it easier for you to provide input to us. Enjoy!
Tableau Community Braindates: October 12 at 12pm PT - October 14 at 12pm PT Braindates are back and just in time to get some Pre-TC conversations started early. Meet with groups of 1-8 for intentional, 30-45 minute knowledge-sharing conversations about any topic of your choice or creation. Have a hobby, data problem, or idea that you'd like to share or discuss with the community? Braindates can help!
Chart Chat, Round 24, Oct 13, 2021 11:00 AM ET Watch as Jeffrey Shaffer, Steve Wexler, Amanda Makulec, and Andy Cotgreave, debate the good, the bad, and the "scaredy-cats" of data visualization.
A Cup of Data vol 4, UX Workshop, November 12th, 10 AM CT - 11.00 AM CT Join us for the fourth session of our Cup of Data series where we expand on your Tableau CRM skills. Yet again we are changing up the format and making this session different. This time we're joined by User Experience Principal, Elena Migunova, for a UX Workshop.
Vizzes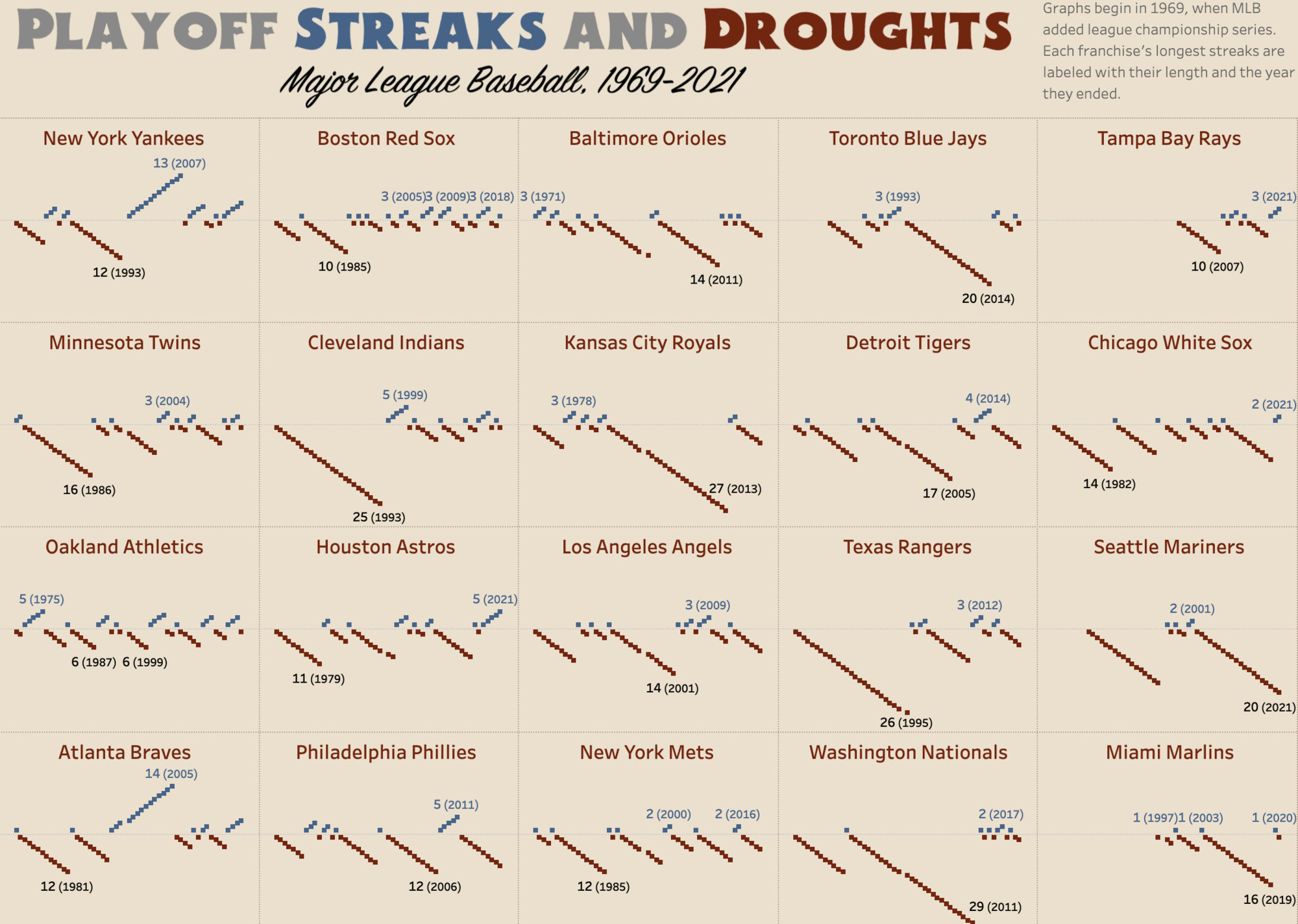 Bo McCready: Playoff Streaks and Droughts in Major League Baseball
Catch this week's Viz of the Days here and subscribe to get them emailed directly to your inbox.
Check out some inspirational vizzes created by the community: