DataFam Roundup: September 27 - October 1, 2021
Dig into the latest DataFam Roundup—a weekly blog that brings together community content all in one post. As always, we invite you to send us your content—and the DataFam content from your peers that have inspired you! Find the content submission form here.
DataFam content
​
Judit Bekker, Data Muggle: How to make a Saturn chart?
Dive into content created by the Tableau Community:
Adam Mico, Towards Data Science: Overcoming Data Visualization Imposter Syndrome
Alan Murray, Tableau Academy: Tabl....Noooooo!
Jonathan Drummey and Keith Helfrich, The Sensemaker's Video Podcast: Exploring the Differences Between Joins, Blends, and Relationships
Donabel Santos, sqlbelle: Getting to know Tableau Desktop Workspace / Interface / Canvas
Judit Bekker, Data Muggle: How to make a Saturn chart?
Brandi Beals: 10 Creative Ways to Use Tags in Tableau
Marc Reid: datavis.blog: Dashboard Productivity Tips
Nicole Lillian Mark, SELECT * FROM data;: Dataviz Roundup 03
Yupeng Wu: 业务5:从问题到图形分析-某消费金融的数据分析-上 Business 5: From problem to graphic analysis-data analysis of a certain consumer finance-on (Chinese)

Yamil Medina, Aaron Simmons, Kiefer Persaud & Luis Rivera, Data Meaning: 3@3 Live: A Mystery Chart Show

Agata Mężyńska and Mateusz Karmalski, Scatterplot – tajniki (Polish)
Upcoming events and community participation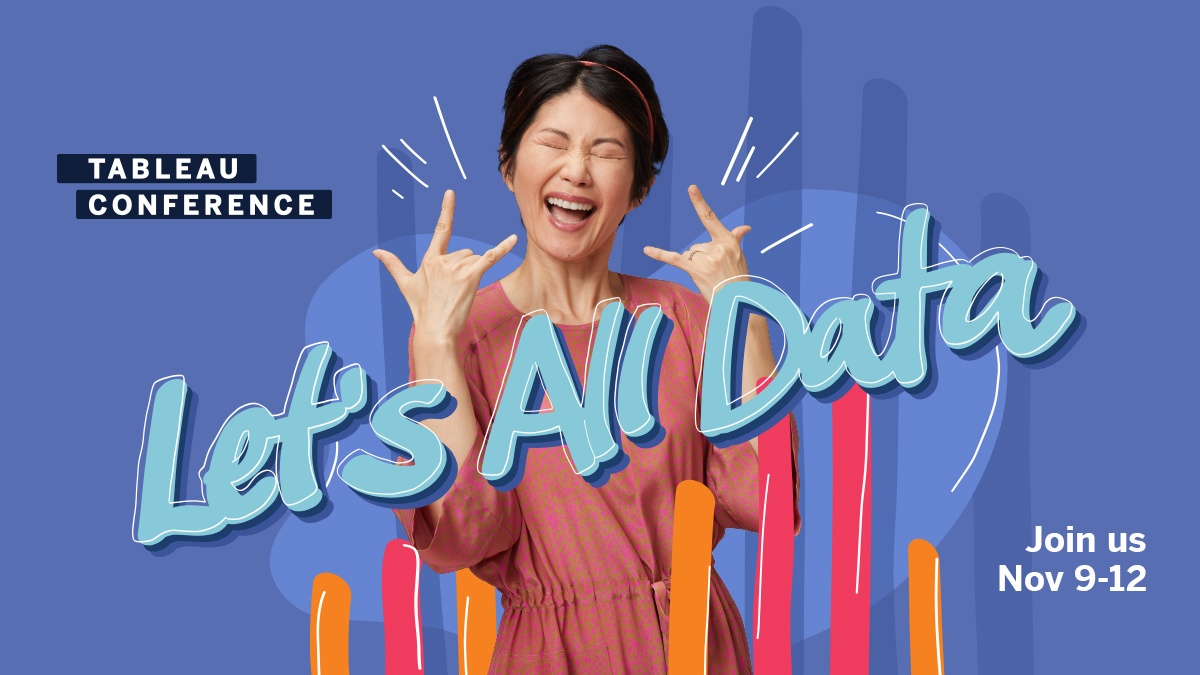 ​
Tableau Conference Register Today!
Tableau Conference: Join Tableau and the world's largest data community online for three days of learning, connection, and inspiration. Register Today!
Iron Viz, the world's largest virtual data visualization competition—ignites and showcases the power of the Tableau Community, giving you the opportunity to interact with data rockstars worldwide. Three finalists will advance to the 2021 Iron Viz Championship this November at Tableau Conferece.
Virtual Data Careers Fair (UK and Europe) - October 6th at 9 a.m. BST: Curious about what a career in data looks like? Tableau Academic Programs is hosting its first ever virtual Data Careers Fair, providing students, graduates, and job seekers with direct access to recruiters from some of our top customers - representing a wide range of employers, all with openings in the data and analytics space.
#Viz4Climate Action Viz Challenge - Participate by October 10th! #TheSDGVizProject is thrilled to team up with Tableau for the #Viz4ClimateChange challenge leading up to the #COP26 UN Climate Conference. Submit your climate related vizzes by October 10th for a chance to win one of three $100 gift cards to the Tableau Store, and to be featured on Tableau Public! Vizzes will be judged by Andy Cotgreave (Tableau) and Clayton Aldern, data journalist at Grist. Click the link for challenge guidelines.
Data Book Club with Brandi Beals: This fall we'll be reading The Adaptation Advantage by Heather McGowan and Chris Shipley. While not specifically about data, the book will get us to think outside the box and challenge our approach to data. The first virtual discussion will be held on Tuesday, September 28 at 12pm CT.
Are you a visualization and storytelling expert? Enter the Data Viz Competition to showcase your data-driven artistic skills while competing for top prizes!
Data Visualization: State of the Industry 2021: The purpose of this survey is to help the Data Visualization Society and the broader data visualization community understand the state of data visualization, the people who make it, the challenges they face, what can help practitioners, and where the field is headed.

Vizzes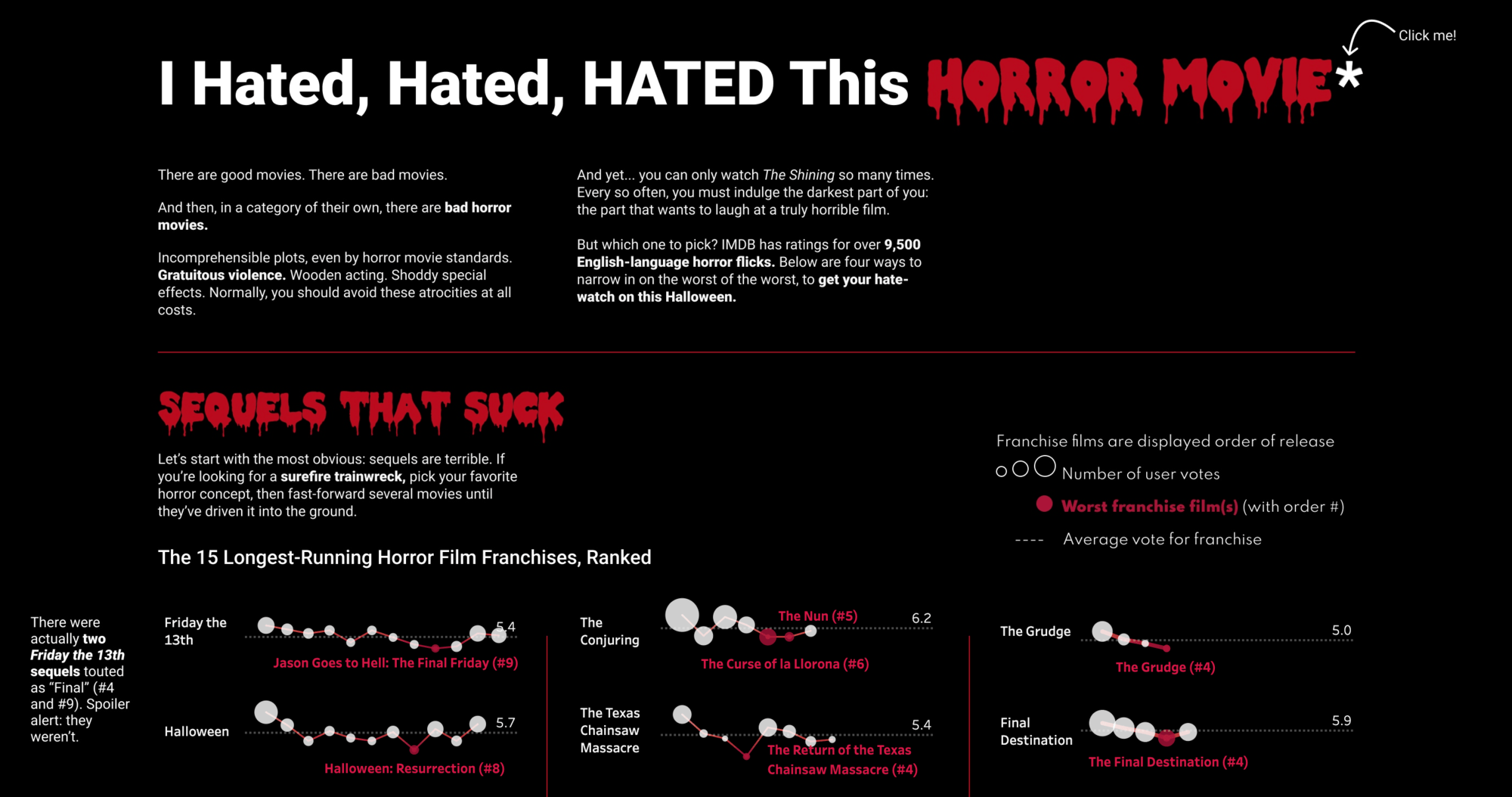 Branden Kornell: I Hated, Hated, HATED This Horror Movie
Catch this week's Viz of the Days here and subscribe to get them emailed directly to your inbox.
Check out some inspirational vizzes created by the community: