Animal Crossing: New Horizons meets Tableau Live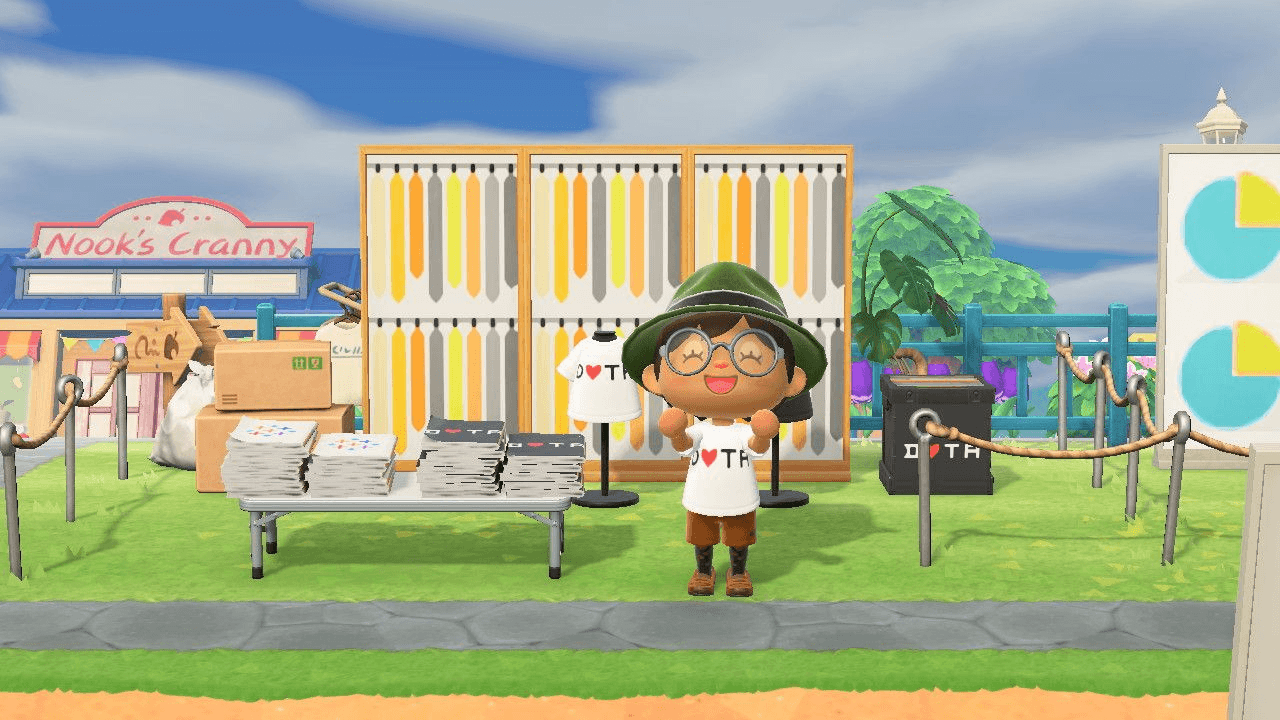 What happens when you combine an avid Animal Crossing New Horizons game lover with Tableau? The answer: a custom Tableau Live area on their island!
If you aren't familiar with the game here's your TLDR; (too long didn't read) on it. Animal Crossing New Horizons or ACNH is a game available on Nintendo Switch which allows players to create their own avatars and imagine, build and customise their own island get-away. It's for all ages and a great way to explore your own creativity and interact with other players across the globe. Tableau's own Lina Yong, Senior Integrated Marketing Campaign Specialist, from Singapore took advantage of the customisability of the game to create her own Tableau Live area on her island open for all to visit.
I sat with Lina to learn about her journey, where she got the inspiration, parallels with the ACNH community and Tableau's own DataFam plus what not to miss at Tableau Live and on her ACNH island.
How did you get started on Animal Crossing New Horizons
I started playing ACNH back in September 2020, after the game had already garnered a lot of popularity during lock down. Players often post pictures and videos of their islands online and it really inspired me to want to be creative. It also became a way for me to destress from life and work and now I play regularly with friends I've made through the ANCH community.
How did you come up with the idea for creating a Tableau Live area? What was your inspiration?
It was a really rainy day a couple of weeks ago and I couldn't go outside or do anything. I then saw online that there was a famous clothing brand doing a collaboration with ACNH and decided to do some research. I realised there was an opportunity to do something fun/creative with the upcoming event Tableau Live that I could do on my island. I spent time thinking about what it would be like if we had the event in person, and tried to implement that into the island experience. I even customised some of our infamous DATA tee shirts so that fellow players could be part of the fun.
What part did Community play in all of this?
When I started to play more regularly, early on I discovered the online ACNH community on Facebook. I'm part of a huge local group Animal Crossing SG which was so welcoming. They helped in giving tips, best practices and everyone is very giving. It was such a great experience to be able to be around such generous people especially early on in my journey.
They're also extremely open in helping when you're stuck on inspiration or if you aren't sure on how to do something. Someone will always take the time to give advice or walk through step-by-step to do things. I would say I learned how to do a lot on the island because of this.
Do you see many parallels with the Tableau Community and the Animal Crossing New Horizon Community?
Yes, I do. People always say they're so surprised to see how unselfish and giving people are in the Tableau Community and I felt the same with the ACNH one too. I think if I were to compare my experience with Tableau's Community, Makeover Monday is a great way to upskill, Workout Wednesday is excellent in learning new tips and tricks and IronQuest is fantastic in stretching your creativity. Everyone takes the time to give feedback and show you how they do something cool, it's just a different platform.
I've even created my own Tableau Public dashboard on how I could strategize to get certain "villagers" to visit my island. There's also a ton of user-generated ones for fishing, flowers, heaps of ACNH content.
What's the best way someone can experience this Tableau Live island?
Log on to ACNH and visit my Island's Dream Address: DA-4596-8212-6907. If you follow the balloons you'll be able to see the Data Playground, Data Night Out area, the Theatre, Gear Store, Photobooth, Tableau Doctor and the Viz Gallery. Make sure to visit the Custom Designs Portal so you can see all the available customised items and snap a selfie of yourself in Tableau swag. For the D❤️TA tee use this designer code MA-8892-3967-2870.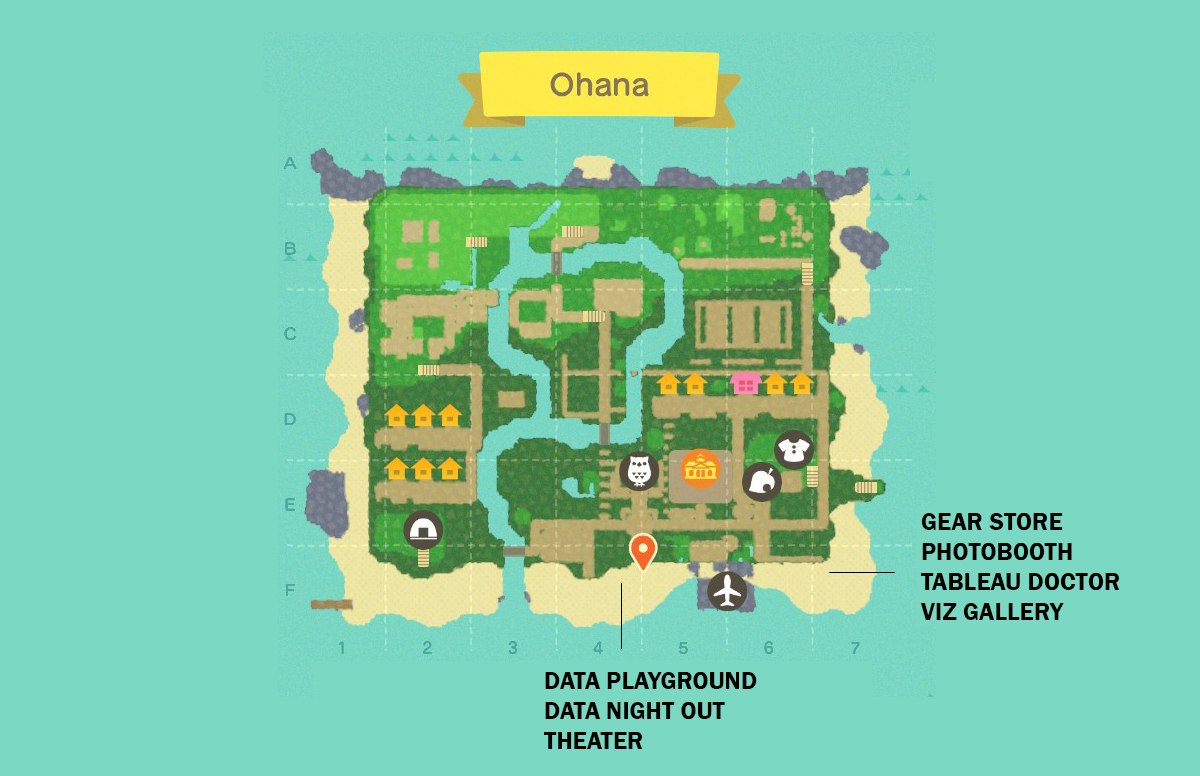 And what are you most excited for at Tableau Live?
Meeting and connecting with the DataFam! There are roundtables happening for people to network with each other and of course the virtual photobooth.
If you haven't already, register now for Tableau Live that's happening in your region today!
Tableau Live APAC
Tableau Live USCA
Watch a walk-through of the Animal Crossing: New Horizons Tableau Live Island