DataFam Roundup: August 23 - 27, 2021
Dig into the latest DataFam Roundup—a weekly blog that brings together community content all in one post. As always, we invite you to send us your content—and the DataFam content from your peers that have inspired you! Find the content submission form here.
DataFam content

​
Will Jones, Interworks: 2021 Tableau Fantasy Football Draft Kit
Dive into content created by the Tableau Community:
Upcoming events and community participation
Tableau Buddy is a firsthand beginner's den for those who are really serious about making a career in Data visualization specifically using Tableau. Connect with Tableau APJ Speaker Bureau Member Prasann Prem and book a session.
September 17th, 10 AM CT – 11.00 AM CT: Join the third session of the Cup of Data series to expand on your Tableau CRM skills. The product team will demo their latest and greatest in a 'Release Jam'. Register for the event.
Come Join Team #SportsVizSunday! If you are someone that loves sports, loves data, and loves the chance to selflessly showcase others then we invite you to put your name forward! Learn more.
Vizzes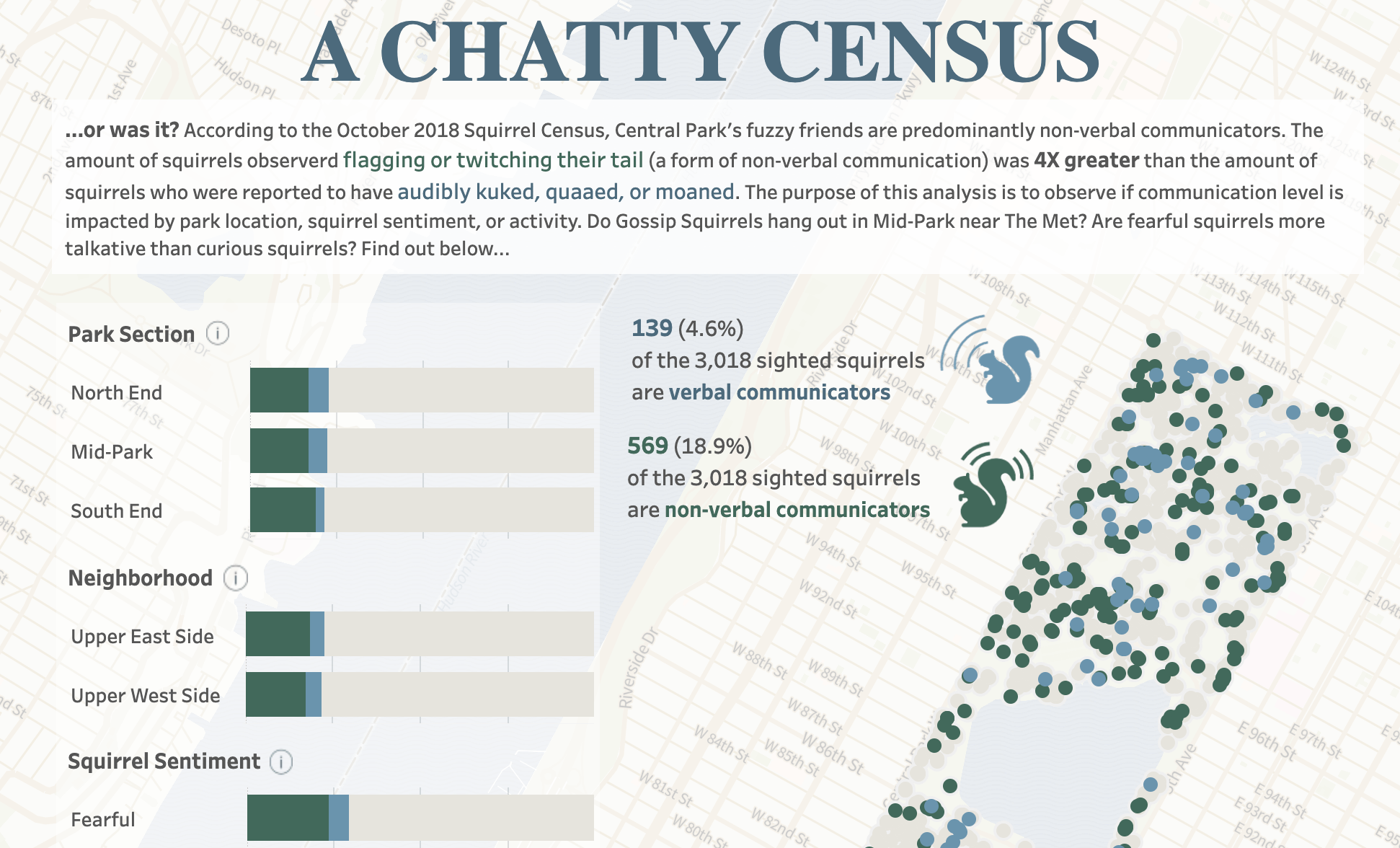 Emily Gilmore: A (not so) Chatty Squirrel Census
Catch this week's Viz of the Days here and subscribe to get them emailed directly to your inbox.
Check out some inspirational vizzes created by the community: